Better World Books | College Textbooks 4 Cheap!
Buying and selling, cheap and easy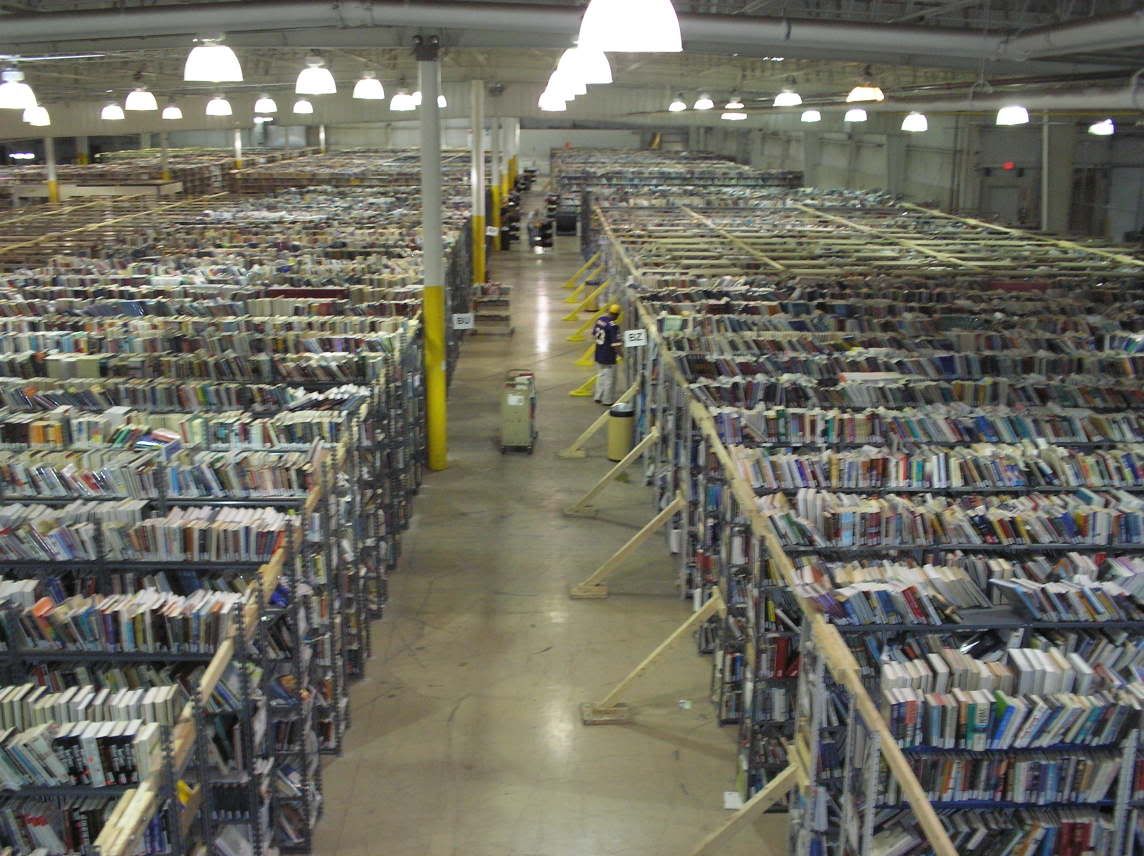 If you've ever taken college courses, you know that textbooks can be expensive. Depending upon the type of student loan, scholarship or grant you have, the expense for these massive tomes may or may not be covered. If you don't have any help and you're trying to pay your own way through college, good luck.
Payday loans and other short term loans aren't likely to help you with the bill for a full semester's tuition, but they can make a difference when it comes to buying textbooks in a hurry. Just make sure that you're shopping for the best deal possible. Check out a place like Better World Books.
Taking the books campuses won't
Stephanie Elam reports for CNN that Better World Books is a solution for both those searching for discounted college textbooks and those looking to unload textbooks, particularly those school bookstores won't buy back. Xavier Helgesen, Kreece Fuchs and Jeff Kurtzman, the team that founded Better World Books, are prepared to make your textbook buying and selling experience as painless as possible.
"We just thought, like, wow, there are all these books out there that the bookstores are just saying, 'No, I don't want it,' but there's totally value in those books," Helgesen said. "You just gotta get them efficiently up on the Internet and then someone will buy them."
How it started
[ad_block type="horizontal" float="left"] The three college friends tried to sell back their used textbooks, but the school bookstore wouldn't buy. Once they put their books on eBay's half.com, they sold like "gangbusters," Helgesen said. They were going for around $50 apiece.

Feeling as if they had struck gold and not wanting to give eBay a percentage of the profit, the trio tried book drives. Their first moved 2,000 books for $20,000, but after hosting more drives, they discovered that textbooks wouldn't be enough to support their business model. Soliciting libraries for their old books came next.

"We went to the American Library Association conference with kind of a one page printed pamphlet that said, 'We'll sell your books,' and we heard all these horror stories," Helgesen said.

"We heard of libraries having to dump books down a well at midnight because they weren't allowed to even recycle them, but they didn't have any room on their shelves and they needed a home for these old books. Once we started doing that… we got twice as many books from libraries now than we do from college campuses."
Today, Better World Books brings in 40,000 to 50,000 books. Just as many are sent out to buyers, with free shipping within the United States. Those that don't sell are recycled in an environmentally conscious manner, rather than simply being thrown away. Out of their significant revenue, as much as 10 percent is given to libraries and literacy programs worldwide.
And the prices?
According to Helgesen, the cheapest books at Better World Books sell for about $3.50. But even for the biggest, most in-demand textbooks, the pricing structure is very affordable. With payday loans and short term loans, you'll find that your course load of books is within reach.
"What's cool about us is we post (textbooks) at about market level, so some of the books will only be about 20 or 30 percent off, so they may still be $80 to $90. Some other ones are 90 percent off, so you may be getting a $100 book for $10, and that happens every day here," said Helgesen.
Related Video:

Friday, August 8th, 2014 by
bryanh
Tags: better world books, betterworldbooks, betterworldbooks.com, latitude festival, payday loans, paying for college, short term loans, student loans, used textbooks